To schedule an appointment, please call (801) 743-4730.
When it comes to matters of the heart, at St. Mark's Hospital we've got you covered. Whether you're coming to us for a test your doctor recommended or you're coming to us via ambulance, we're here to deliver exceptional heart care. Our caregivers are experienced in cardiovascular disease, cardiac electrophysiology, echocardiography, nuclear cardiology and interventional cardiology.
In fact, two of our heart specialists combine their expertise to help people with the most difficult to treat atrial fibrillation. At St. Mark's, a cardiac surgeon and an electrophysiologist are among only a few specialists in Utah and a limited number nationwide who collaborate to provide two innovative AFib treatments. These advanced procedures, hybrid ablations and convergent ablations, effectively restore the heart's normal rhythm, and provide new options for patients when other treatments have failed.
St. Mark's Hospital's delivery of high-quality care is consistent as proven by the performance recognition we achieve year after year. Heart Services at St. Mark's Hospital include on-site cardiologists medical practices, hospital services, surgery, rehabilitation and support. Our best-in-state comprehensive program offers proven and innovative therapies for the following heart and vascular conditions, and more:
Coronary heart disease
Irregular heartbeats or arrhythmias such as atrial fibrillation
Structural or congenital heart defects
Heart valve disease and disorders
Vascular disease
To schedule an appointment, call: (855) 413-7829
---
---
Nationally Recognized Heart Care.
The Society of Cardiovascular Patient Care has confirmed St. Mark's Hospital consistently delivers evidence-based clinical care to patients who have heart disease or are at risk for developing it- in a timely and effective manner providing patients the best outcomes. We encourage you to learn more about our Heart Care accredidations.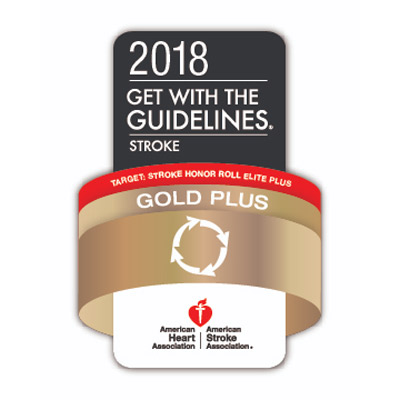 St. Mark's Hospital has received the American Heart Association/American Stroke Association's Get With The Guidelines(R)-Stroke Gold Plus Quality Achievement Award. The award recognizes the hospital's commitment to ensuring stroke patients receive the most appropriate treatment according to nationally recognized, research-based guidelines based on the latest scientific evidence.
Recognition
---
To schedule an appointment, call: (855) 413-7829