Alicia Allen, RD - Director
As a dietitian I have had the opportunity to help many individuals to change their lifestyle and improve their health. I have provided nutrition therapy to those with heart disease, cancer, weight management, weight loss surgery patients, celiac disease and other nutrition related disease since 2003 at St. Mark's Hospital. Over time, my passion for the field of bariatric surgery bloomed. I had opportunities to work individually with bariatric patients before and after surgery. I also have had the opportunity to work with a few patients who had gastric bypass in the early 1980's when there was little information available about the behaviors needed to be successful with long-term weight loss. My experiences helped me to realize that knowledge is power. Since that time, I have had a strong desire to empower each of our clients with the knowledge to be successful. I now get to spill that passion over into our care teams and empower them with the knowledge to support our patients and help them find success along their weight loss journey.
With the help and guidance of our staff and using the tools provided, we hope to also empower you to help you get back to living. Enjoy the journey! Watch Alicia as she discusses weight loss options that are available to you.
---
Alyssa Anderson, Registered Dietitian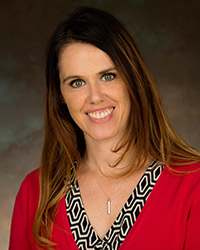 I have been a registered dietitian since 2005 and will complete a Master's degree in nutrition from Utah State University in 2016. I am passionate about helping people find enjoyable and healthy foods, find joy in physical activity, and develop a better relationship with their bodies. I have extensive experience in helping people with eating disorders, gastrointestinal problems, celiac disease, and weight management.
---
Sydney Elggren, LCSW - Behavioral Health Specialist
I received my Masters of Social Work in 2000 and became a Licensed Clinical Social Worker in 2005. I became a social worker because I have a strong desire to help people and understand why they make the choices they make. I have worked in various aspects of social work including: mobile crisis outreach, ER crisis, hospice and home care, outpatient dialysis, trauma, mental health, and now I get the honor in helping people with their weight loss goals and struggles.
People's weight loss can sometimes be hampered by emotions and behaviors. I can help you to understand if this is true for you and help you problem solve through this. I believe knowledge is power and by having the knowledge about all the different aspects of weight loss you will be fully prepared to be successful in your weight loss journey.
---
Jessica Hargroder, Registered Dietitian
My name is Jessica Hargroder. I grew up in Southern Louisiana and moved to Utah shortly before finishing High School. It was so beautiful that I decided to stay for college. I then attended the University of Utah for both my undergraduate and graduate degrees, earning a BS in Exercise Physiology and an MS in Nutrition. Helping people to achieve health through diet and behavior change has always been a passion of mine. I enjoy using my knowledge of both nutrition and exercise to guide people towards a healthy and balanced lifestyle.